Sidr Shampoo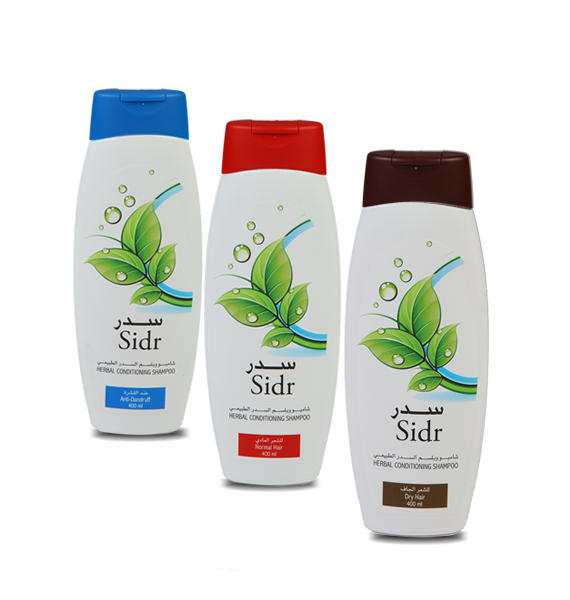 The Sidr range of herbal shampoos is prepared from powdered Sidr leaves – precious herbs that are Nature's gifts to all kinds of hair. Its unique formula gently cleanses, nourishes and conditions your hair leaving it full of bounce and shine. Sidr is presently available in Normal, Anti-Dandruff, Dry and Greasy variants.
Sidr preserves and enhances hair's natural healthy appearance.
The herb-derived cleansers combine with the revitalizing benefits of pure botanical extracts to improve hair's appearance and manageability.
A wholesome blend of vitamins strengthens hair and provides protection from harmful environmental elements.
Sidr keeps split ends, dandruff and dryness at bay.
Farah Shampoo was launched keeping in mind the consumer who needs a good shampoo at an affordable price. Farah shampoo has the twin effect of "Cleaning and Conditioning" and the perfumes chosen linger on for a long even after the wash.
Categories:

Hair Care
Package Specification:
| Packaging | Outer Dimensions | 20 FT FCL | 40 FT HC FCL |
| --- | --- | --- | --- |
| 24 * 400 ml | 315 * 275 * 231 | 1440 | 2505 |
| 720 * 6 ml | 365 * 280 * 150 | 1920 | 4352 |
| 24 * 400 ml | 365 * 300 * 230 | 1120 | 2456 |