Farah Hand wash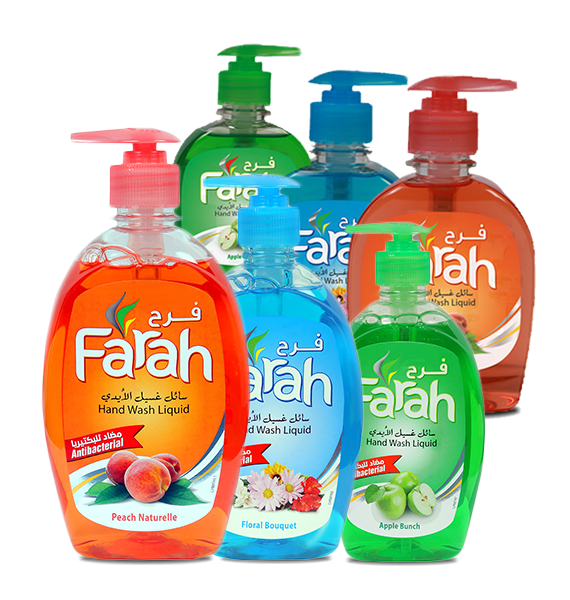 Farah Handwash Liquid is formulated to cleanse your hands from germs and bacteria, leaving it soft and smooth. Farah advanced formula contains natural moisturizers to care for your skin and the delicate fragrance lingers on long after use.
Farah Handwash Liquid is available in different variants:
Floral, Apple Bunch, Peach Naturelle
Farah Naturals: Aloe Vera and Vitamin E.
Categories:

Handwash
Package Specification:
| Packaging | Outer Dimensions | 20 FT FCL | 40 FT HC FCL |
| --- | --- | --- | --- |
| 12 * 500 ml | 395 * 205 * 200 | 1694 | 3990 |
| 18 * 270 ml | 298 * 278 *160 | 1974 | 4692 |