NDC achieves an impressive growth in profits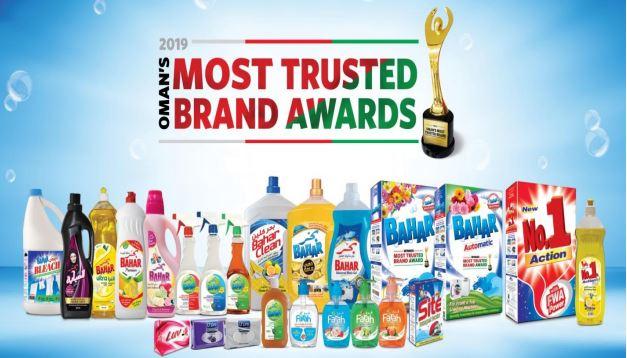 2021-03-18 07:39:39
Muscat: Oman's local marketing and manufacturing company NDC – The National Detergent Co. S.A.O.G. – has achieved an increase in annual sales of 3.6 per cent and an increase in profitability of 43 per cent in 2020 over 2019 according to NDC's preliminary report submitted to the Muscat Securities Market.
The increase in sales can be attributed to the customer response to the high-quality NDC products including Bahar Powder Laundry Products, Bahar Dishwashing Liquid, Farah hand-wash liquid, and hand sanitizers, all produced in Oman, stated A.K. Shaji, the Head of Sales for NDC.
Anish Kumar, the Head of Marketing of the brand said: "The sales of the new and higher quality Bahar and Farah branded products contributed very positively to the performance of the company in the period.
"NDC is honored to be recognized by consumers with Bahar winning the Most Trusted Brand Award," he added.
The production team also succeeded in reducing the costs in key areas more than offsetting certain increasing costs.
P. Babu, the Head of Operations of the brand, highlighted NDC's new effluent treatment plant that reduced costs and emissions providing excellent environmental stewardship.
The CEO of the company, Bill Hunt, added that he was very proud of the performance of the NDC team during the difficult and uncertain times. That the company has remained almost completely COVID-free during this time is a compliment to the company strictly following the procedures set out by the Ministry of Health in Oman.