Gentil Fabric Softener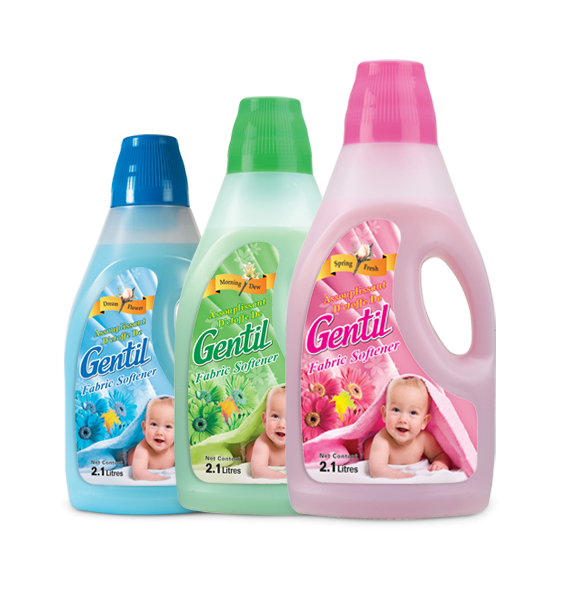 Gentil Fabric Softener works deep inside the fabric to untangle clothes that are made stiff from washing and makes them soft. The unique perfumes present in Gentil Fabric Softeners leave your clothes with a lasting freshness and fragrance.
Gentil Fabric Softeners eliminate static cling and makes ironing of all kinds of clothes easier. It can be used during rinse wash cycle in washing machines and also during hand wash. The product is available in two variants, namely Morning Dew and Spring Fresh.
Categories:

Softeners
Package Specification:
| Packaging | Outer Dimensions | 20 FT FCL | 40 FT HC FCL |
| --- | --- | --- | --- |
| 18 * 270 ml | 298 * 278 *160 | 1974 | 4692 |
| 12 * 500 ml | 395 * 205 * 200 | 1694 | 3990 |
| 24* 500 ml | 377 * 311 *242 | 945 | 2124 |
| 6 * 2 ltrs | 302 * 290 *340 | 912 | 2100 |
| 12*1 ltr | 362 * 253 * 307 | 1008 | 2060 |
| 8 * 1.75 ltrs | 400 * 290 * 340 | 784 | 1680 |